Are you looking to sell your vehicle? Not sure if you want to trade it in? 
You are in luck! We want to buy your vehicle! You don't have to buy from us... we will buy from you!
 Fill out our simple Appraisal Form below to Value Your Vehicle and we will have one of our Buying Consultants reach out to you!
For questions or assistance, please contact our Trade-In department at 866-744-3709. Trade evaluations are subject to physical appraisal.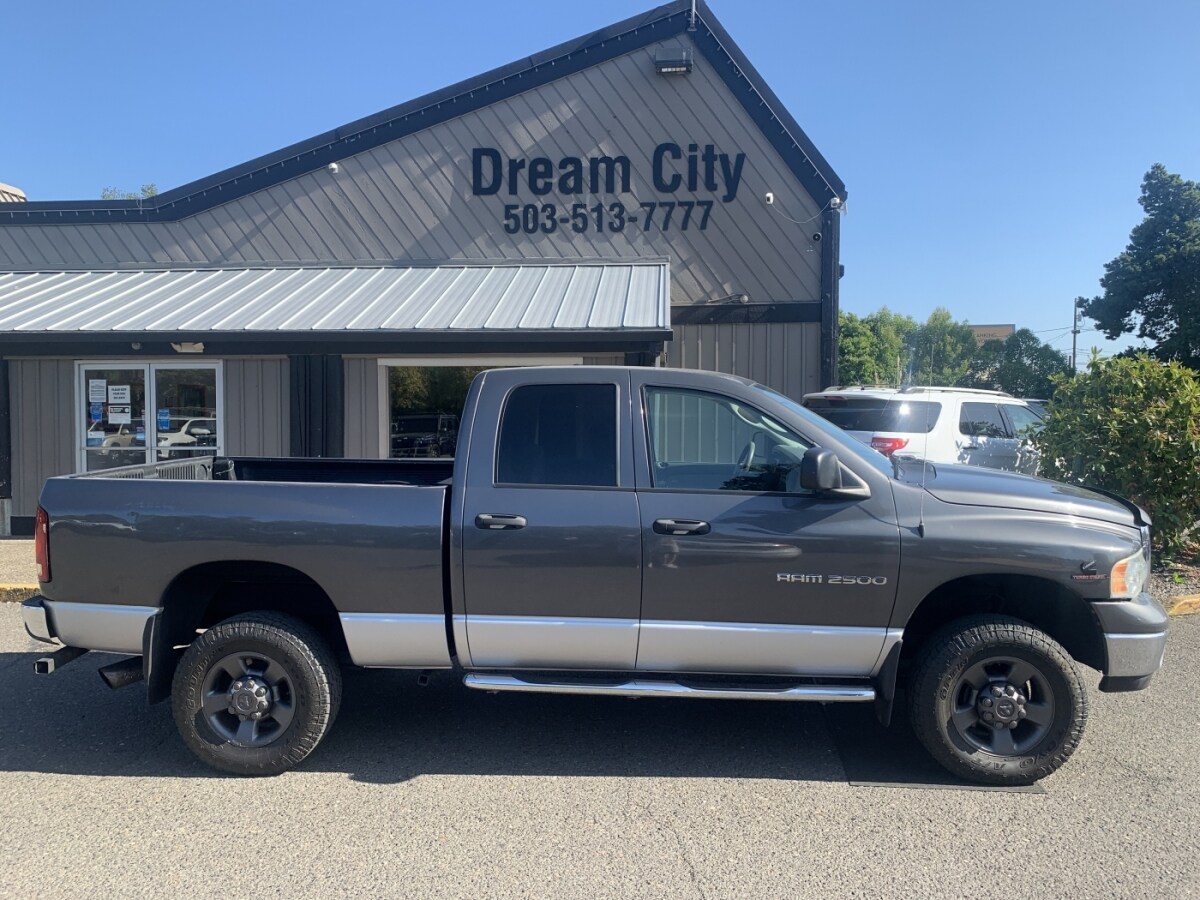 Dream City Price: $21,875
* Indicates a required field
Let us help locate your next vehicle and save thousands. Are you looking for a car we just sold or don't have in stock? Would you like to trade in a vehicle and are curious about how much it's worth? Let us help you find the car you're searching for with our car locator. Portland-based Dream City Auto Sales will help you locate the car you want at a great price. Our local employees know how important it is to get great cars with affordable prices. We will work hard to get you the best deal on a pre-owned vehicle. We also love adding to our stock of more than 250 used cars and trucks at our Portland dealership, and will work hard to offer you the best offer on a trade-in vehicle.

We offer the largest selection of used diesel trucks for sale in Portland OR. with a wide selection of Ford F250 and F350 diesels.

Fill out the form below with details of the pre-owned vehicles you're interested in, and we will search throughout the Portland, Oregon City, Beaverton, and Eugene, OR, area to find it. If you are interested in trading in a vehicle, fill out the second half of the information box below and we will get back to you with an estimate. For the most accurate car locator, Portland, OR locals trust Dream City Auto Sales to find them a great deal on a pre-owned car or truck.

We pay cash for your vehicle, paid for or not!

Need some cash? Want to buy a new car?

Want to trade in your vehicle?

Fill out the form; tell us about your vehicle.

We are always looking for vehicles to add to our inventory.

We offer a large selection of used trucks Portland, OR.

We carry more used diesel trucks than all Ford dealers in the Portland area combined and the largest selection of used Ford trucks for sale in the Portland metro area.

At Dream City Auto Sales, we have a wide selection of used diesel Ford trucks for sale as well as diesel Dodge trucks and many others. We proudly serve the greater Portland area from our lot on McLoughlin Blvd. right down the street from Oregon City. If you want to see why people drive from Bend to buy their diesel trucks from us, just call or come into our lot filled with quality used trucks and quality used cars too! Time and time again we hear our local customers from Beaverton tell us how glad they were that they came down to Gladstone to buy a preowned super duty truck from us. Nobody sells more preowned lifted Chevy trucks in Milwaukie than us, even the new Chevrolet dealership! Here you will get new car quality and wholesale prices. All of our preowned diesel trucks, cars and vans that we have are inspected by highly trained technicians and held to the highest standards. We don't skimp on anything when it comes to quality. We make sure that you get the best when you buy a car or truck here at Dream City Auto Sales.